Pennsylvania publishes ETS regulation, paving the way to join RGGI in July 2022
Image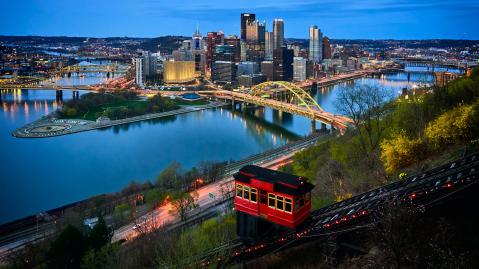 Paragraphs
Content
On 23 April 2022, Pennsylvania published the CO2 Budget Trading Program regulation in the Pennsylvania Bulletin, paving the way for its entrance in the Regional Greenhouse Gas Initiative (RGGI) as the newest participating state in the regional cap-and-trade program. In force since 2009, RGGI covers the power sector in 11 states in the northeastern USA. The entry of Pennsylvania as the 12th RGGI state will considerably increase the size of the market-based program, with the state making up about 40% of RGGI's capped emissions in 2023.
The regulation, which enables Pennsylvania to join RGGI, was originally introduced through Governor Tom Wolf's 2019 Executive Order, and the final regulation was adopted by the Pennsylvania Department of Environmental Protection's (DEP) Environmental Quality Board (EQB) at its meeting of July 13, 2021. However, until recently, the regulation was held up by opposition in the General Assembly.
As per the regulation, covered entities in Pennsylvania must begin accounting for their emissions as of 1 July 2022. The Pennsylvania cap is set at 40.7 million short tons for the remaining six months of the year. 2023 emissions will be capped at 75.5 million tons, to decline annually by three percent to 58.1 million tons in 2030, consistent with design features of the RGGI Model Rule. Due to the scale of the state's power sector emissions, Pennsylvania's entry will increase the RGGI cap substantially to 168.5 million tons in 2023. According to the State's regulation, Pennsylvania is projected to avoid between 97 and 225 million tons of CO2 emissions by 2030.
Pennsylvania is set to participate in RGGI's cost containment reserve (CCR) and emissions containment reserve (ECR). The state's regulation also establishes protocols for three eligible offset project categories: landfill methane capture and destruction, carbon sequestering reforestation, and avoided methane from agricultural manure management operations.
Shortly after its publication, the regulation was disputed by a collection of local coal stakeholders, including power plant owners, coal mine owners, and workers unions, who filed a lawsuit in front of the Commonwealth Court contending that the law is unconstitutional. However, barring any court setbacks, local compliance facilities will begin accounting for their emissions as scheduled on 1 July 2022.