Pennsylvania governor orders proposal for ETS and RGGI linkage
Image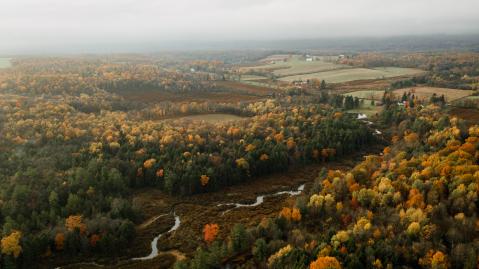 Body (only for migrated news)
On 3 October 2019 Pennsylvania's Democratic Governor Tom Wolf signed an executive order directing the Pennsylvania Environmental Quality Board (EQB) to develop a proposal for an ETS covering CO2 emissions from the electric power sector and its linkage to the Regional Greenhouse Gas Initiative (RGGI) by 31 July 2020. The move aims to bypass the Republican-controlled state legislature, which opposes carbon pricing and has asserted any ETS must be approved by lawmakers.
According to the executive order, the legal basis for developing an ETS is the state's Air Pollution Control Act, which regulates air resources necessary for the protection of public health. The executive order comes after Pennsylvania's Department of Environmental Protection (DEP) recommended the implementation of an ETS for the power sector in April 2019 and the EQB approved a petition of over 200 businesses, organizations, and individuals to introduce an economy-wide cap-and-trade program in the state. In January 2019 Wolf established Pennsylvania's first non-binding GHG targets, which include a 26% reduction by 2025 and an 80% reduction by 2050 compared to 2005 levels.
After the release of a draft proposal by mid-2020, it must go through the state's regulatory review process, including several passes through state boards and legislative committees for comment. Joining RGGI would require negotiations between Pennsylvania and the current RGGI Member States (Connecticut, Delaware, Maine, Maryland, Massachusetts, New Hampshire, New York, Rhode Island, Vermont, and, from 2020,
New Jersey
) to adjust the program's emissions cap. With Pennsylvania joining RGGI, the initiative's carbon market would increase significantly, as Pennsylvania's
power sector emissions
(78 MtCO
2
in 2017) are higher than the collective emissions output of all RGGI states (58.9 MtCO
2
in 2017).