India establishes framework for voluntary carbon market and outlines pathway towards Cap-and-Trade System
Image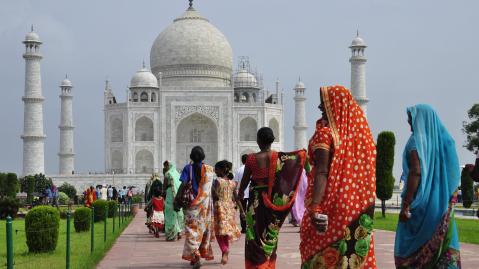 Paragraphs
Content
The Indian government has recently made two steps towards the introduction of a domestic carbon market. First, India's Bureau of Energy Efficiency (BEE) presented a draft blueprint for the phased introduction of a national Cap-and-Trade system in India, providing for the introduction of a voluntary market in the first phase. Second, on 29 July 2022, the Indian Lower House of Parliament (Lok Sabha) adopted an amendment bill to the 2001 Energy Conservation Act that provides the legal basis for the establishment of a voluntary carbon credit trading scheme. 

In a draft blueprint for stakeholder consultation published in October 2021, the BEE – a state agency under the Ministry of Power – proposed three phases towards the adoption of a Cap-and-Trade System. The first phase seeks to increase voluntary demand for carbon credits in India. Demand should stem from voluntary buyers, existing designated consumers, state designated agencies, power distribution companies, and airlines. According to the BEE, other sectors are also under consideration. The second phase seeks to increase the supply of carbon credits through the development, registration, and validation of emission reduction projects. These projects will then issue emission reduction units. In the third phase, the voluntary market should eventually evolve into a mandatory cap-and-trade system, in which specific sectors and companies are designated to generate only a certain volume of emissions (i.e., a cap). According to the blueprint, the national Cap-and-Trade System would have a similar design to the Emissions Trading System of the European Union (EU ETS). 

On 29 July 2022, the Indian Lower House of Parliament published an amendment bill setting out the framework of a voluntary carbon credit trading scheme. The bill can be seen as the first step outlined in the 2021 draft blueprint. Section 14 of the bill grants the Indian central government or any authorized agency the power to issue "carbon credit certificates" for the reduction of carbon emissions to registered entities. These credits can then be sold in the market. The amendment bill will be presented to the Upper House of Parliament (Rajya Sabha) in December 2022. If adopted, it will become an act of Parliament and come into force. 
However, key details are still missing: the timeline for implementation, the nature of the registered entities, how the credits will be generated and certified, and what agencies will be involved. According to the BEE, a strategy paper with further details is currently being prepared and is expected to be the subject of a stakeholder consultation in September 2022.

The amendment bill comes only a few months after the Gujarat government's signal of intent to implement a subnational cap-and-trade market in May of this year. The government's push for a national carbon market falls in the context of India's target of becoming carbon neutral by 2070.