ICAP teams up with IETA to convene a series of regional climate summits later this year
Image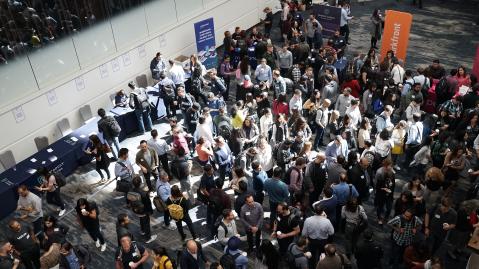 Paragraphs
Content
After a long hiatus from in-person events, the International Carbon Action Partnership (ICAP) is pleased to announce that we are teaming up with the International Emissions Trading Association (IETA) and other supporting partners to convene a series of regional Climate Summits.
Each event in the Climate Summit series represents an opportunity to bring together the carbon market and carbon pricing community in a key region of the world. They will be structured as two-day in-person events featuring both a regional focus and an international perspective.
The Summits are scheduled as follows:
North America Climate Summit on September 21-22 in New York, United States (with a pre-day on Sept 20) – more information here
Latin America Climate Summit on October 18-19 in Rio de Janeiro, Brazil – more information will be published here in due course
Asia Pacific Climate Summit on December 7-8 in Singapore – more information will be published here in due course
The first event in the series will be the North America Climate Summit (NACS) 2022. It will be held on 20-22 September as an official accredited event of the Climate Week New York City 2022 & UN General Assembly.
Taking place at The Westin New York at Times Square, NACS 2022 is the ideal forum to take-stock of the latest developments in the emissions trading space in North America and the world, in the context of the fast-evolving net zero landscape and clean growth opportunities. Join us in NYC to hear from policymakers, businesses, and innovators who are leading the pack in building, scaling, and collaborating on carbon markets for net zero.
Organised by IETA, in collaboration with ICAP, NACS 2022 is an in-person event, with some sessions in a hybrid format to allow for virtual participation. The summit features high-level plenaries, workshops and roundtables, and a central 'Carbon Market Square' with Partner Sponsors display counters, a networking lounge, coffee breaks and receptions.
You can find more information about NACS, including the list of topics covered here. Additional details about the Latin America Climate Summit and the Asia Pacific Climate Summit will be announced in due course. You can also find up-to-date information about these events on IETA's website.