Supreme Court Delays Clean Power Plan
Image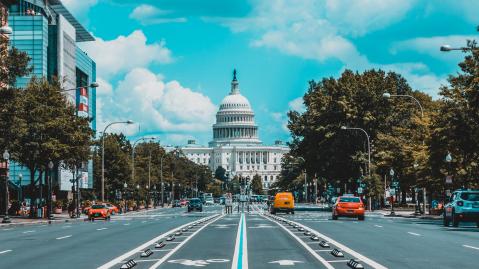 Body (only for migrated news)
On 9 February 2016 the U.S. Supreme Court voted 5-4 to issue a stay on President Barack Obama's Clean Power Plan (CPP), delaying its enforcement until an appeals court can rule. The CPP represents a key part of Obama's strategy to reach his administration's goal of reducing greenhouse gas emissions by 26% below 2005 levels by 2025 by imposing state-wide mitigation targets on CO2 emissions from existing power plants. Several states have considered complying with the regulation via a cap and trade scheme (a variation of the so-called mass based option). 
The 27 states that brought the case to the Supreme Court argue that the Clean Air Act does not give the U.S. Environmental Protection Agency sufficient authority to regulate state carbon emissions. The regulation will now have to wait until the Washington D.C. Circuit Court has heard and rejects the challenges to go into force; oral arguments are scheduled to begin on 2 June 2016. 
If the DC District Court upholds the CPP - which is possible based on previous rulings - the Supreme Court will have to decide whether to take the case. In the event they do so, this is likely to happen before President Barack Obama will have appointed a replacement for vacant seat left by conservative Supreme Court Justice Antonin Scalia, who died on 13 February 2016. This means there is currently an even, ideological split of conservative and liberal Justices on the bench and if a majority decision is not reached, the ruling of the DC District Court will stand. 
However, even if the lower court rules in favor of the CPP, the Supreme Court would still need to overturn the stay on implementation. Multiple other states intend to introduce measures to comply with the targets regardless of the outcome of the court hearing.