South Korea approves initial wave of near-term ETS reforms
Image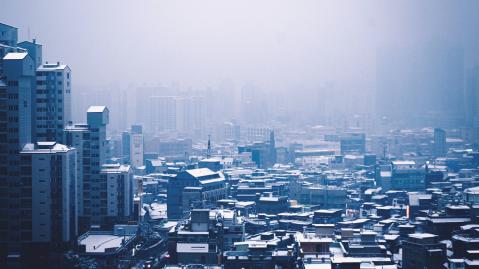 Paragraphs
Content
On 24 November 2022, the South Korean Ministry of Environment released a document outlining the first of several near-term reforms to its domestic emissions trading system (ETS) as part of ongoing efforts to improve its overall effectiveness.
Launched in 2015, the Korea Emission Trading Scheme (K-ETS) covers the industrial, power, buildings, waste, and domestic aviation sectors. Since August this year, the government has met regularly with relevant ministries, enterprises, associations, and experts as part of a major stakeholder consultation process. Thus far, 78 proposals have emerged from this process, of which 33 have been approved for near-term implementation, meaning they can be accomplished by revising existing guidelines. Most of the remaining proposals regard longer-term reforms. These are still under consideration and will likely be introduced with the establishment of new rules for Phase 4 of the K-ETS, which begins in 2026.
The approved near-term reforms fall broadly into five categories:
1. Increasing incentives to reduce emissions and facilitate low-carbon investment. The government will issue more free allowances to the top 10% most efficient covered entities per sector and to those who implement new energy efficiency measures within their facilities. It plans to also further support low-carbon products and production. For example, emissions from some inputs (e.g., organic raw materials or 100% certified renewable energy) will no longer need to be accounted for.
2. Encouraging trading and mitigating price volatility. In December 2021, the government allowed 20 non-compliance entities in the form of domestic financial intermediaries to begin participating in the K-ETS. These firms can participate in the secondary market and trade Korean Allowance Units (KAUs) and converted carbon offsets on the Korea Exchange. To avoid excessive market share they may currently only hold up to 200,000 allowances each. The carbon market will now be further opened to financial firms, and the current holding limit will increase. Consignment trades, i.e., via third parties, will also be permitted. Furthermore, to facilitate better price discovery, the government will expand the disclosure of market information including forecasted allowance prices.
Another challenge for the K-ETS is the misalignment between supply and demand on the carbon market at different times in the compliance cycle. This is due to the current deadlines for banking and compliance – sellers tend to take their excess supply to the market before the banking deadline of 10 June, while buyers often delay purchasing allowances until the compliance deadline in August, at which point they often face an undersupply. The deadlines for banking and compliance will now be unified, to ensure market actors have sufficient time to conduct trades.  
3. Simplifying processes for international offset credits. International offsets generated from Clean Development Mechanism (CDM) projects (subject to qualitative criteria) have been allowed in the K-ETS since Phase 2 (2016-2020). However, these must be converted to Korean Credit Units (KCUs) to be used for compliance. This is currently a lengthy process due to the numerous ministries that each carry out reviews of the credits one after the other. Furthermore, post-2020 CDM credits have been in low supply, since the UNFCCC's decision to stop issuing new credits as it waits for Article 6.4 of the Paris Agreement to come into operation.
Now, the government plans to ensure that all ministries' reviews happen simultaneously. In addition, while the country waits for developments on Article 6, units from projects based in Korea that will technically qualify as Internationally Transferrable Mitigation Outcomes (ITMOs) under the Paris Agreement framework will be verified and eligible for use in the K-ETS. The government also plans to expand the types of eligible international offset projects.
4. Improving Monitoring, Reporting, and Verification (MRV). To make the MRV process more efficient and accurate, covered entities in several sectors will now use international standards (e.g., IPCC Guidelines). Furthermore, there will no longer be a requirement to submit new MRV reports every year if there have been no changes since the last submission.
5. Supporting small businesses and new entrants. Revenues from auctioning will be directed to support small companies and low-carbon research and development. Exemptions from the value-added tax on allowances will also be expanded.
More significant, longer-term reforms aimed at improving the fundamental effectiveness of the K-ETS and addressing overallocation are now being considered. These include the development of a roadmap, likely to be published in March 2023, to better align the cap with South Korea's 2021 updated Nationally Determined Contribution. The government has also reiterated its commitment to shifting towards benchmark-based allocation, improving offset provisions, and easing restrictions on banking. Increasing the share of auctioning is expected to happen gradually from 2024.