Ontario revokes cap-and-trade program regulation
Image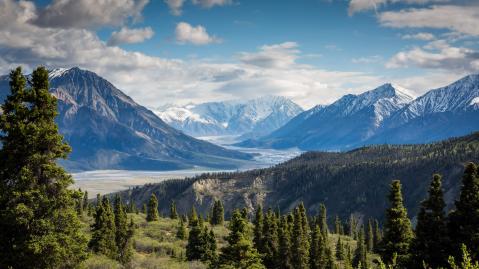 Body (only for migrated news)
In line with his
election promise
, on 3 July 2018, Ontario Premier Douglas Ford
dismantled
the province's cap-and-trade program. In addition to
revoking
legislation of the cap-and-trade program, regulated entities in Ontario are also
prohibited
from trading emissions allowances and credits.
Previously
, entities registered in Ontario had only been prevented from trading with entities registered in California and Québec. The Premier's actions also effectively withdraw Ontario from its link with the California and Québec cap-and-trade programs under the Western Climate Initiative (WCI), even if no formal notice has been given.  
Ford has not specified what his government's next steps will be, nor has he addressed concerns regarding allowance buy-backs or potential litigation from entities that have purchased
CAD 2.8 billion
in allowances. The outcome of such litigation is uncertain, as is Ford's precise plan for dismantling the program. Ford's actions signal that Ontario emitters may not be expected to
maintain compliance
for the remainder of the compliance period (2020)—although this, along with the fate of those assets held by Ontario entities, remains unclear.  
Given that Ontario was expected to be a significant net-buyer of allowances from California and Québec, the delinking of Ontario will – even if Ontario allowances are properly accounted for – increase the expected surplus in the remaining allowance market.
 
Individual
Green Ontario initiatives
, which are partly funded by revenue from the cap-and-trade program, will continue to be honored if they have already been implemented. However, these programs would have to be funded from the tax base. Ford's government will determine which programs within the initiative remain on a case-by-case, value-for-money basis.  
Following Ford's announcement, a spokesperson for Canada's national Environment and Climate Change Minister Catherine McKenna announced that the federal government is reviewing its allocation of
CAD 420 million in transfer payments
to Ontario, which was allocated conditional on Ontario's imposition of a carbon price. While national funding had been approved for several Ontario programs, including the Green Ontario Fund, this is now
on hold
following Ford's rollback of the cap-and-trade program.  Beginning in January, a
federal carbon tax
will be imposed upon polluters in provinces that lack a carbon pricing mechanism, which would include Ontario. However, Ford has earmarked CAD 30 million to
take Ottawa to court over the issue
.