Nova Scotia Releases Cap-and-Trade Design Options
Image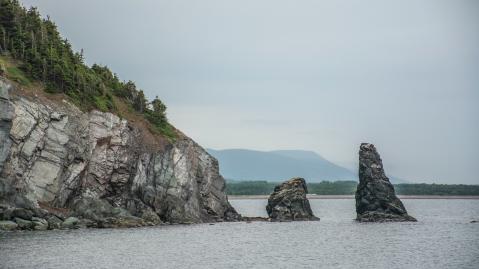 Body (only for migrated news)
On 8 March 2017, Nova Scotia released a discussion paper on design options for a Cap-and-Trade program, which would launch in 2018. The program will set a cap that is in line with the federal government's Pan-Canadian Framework on Clean Growth and Climate Change, which gives all Canadian provinces and territories until 2018 to introduce a carbon pricing mechanism.
The discussion paper proposes a program that would cover combustion and fixed process emissions from industrial facilities that emit 100,000 tons of CO2e or more per year, as well as entities from the electricity sector. Petroleum product suppliers that deliver more than 200L of fuel per year will also be covered under the Cap-and Trade program, where this fuel is first placed into the Nova Scotia market. Natural gas distributors are also proposed to be covered at the point when natural gas first becomes available for local consumption. The government estimates such a program would cover fewer than 20 participants. According to the proposal, the majority of allowances would be allocated at no cost based on an allocation mechanism that is still to be determined. The first two compliance periods will be from 2018-2020 and from 2021-2023, for which the caps are to be determined according to the federal benchmarks.
With this Cap-and—Trade program, the province is committed to achieve its 2030 target of reducing emissions 30% below 2005 levels. In doing so, the program provides some flexibility to covered entities: it allows the use of offsets from Nova Scotia-based projects and banking; it grants multi-year compliance periods (2018-2020 and 2021-2023); and it establishes a strategic reserve, which participants may purchase allowances from based on set prices. However, the percentage of allowances to be set aside and the various price levels at which permits can be purchases from the reserve have not been established yet.
Stakeholders have until the end of March 2017 to provide feedback on the design options.
Nova Scotia, one of Canada's east coast Maritime Provinces, has already reached its 2020 target of reducing emissions 10% below 1990 levels. As of 2014, its emissions were 16.6 million tons of CO2e or 17% below 1990 levels. This has largely been achieved by emissions targets for the electricity sector as well as renewable energy and energy efficiency investments.