Korea approves Phase 3 allocation plan (2021–2025)
Image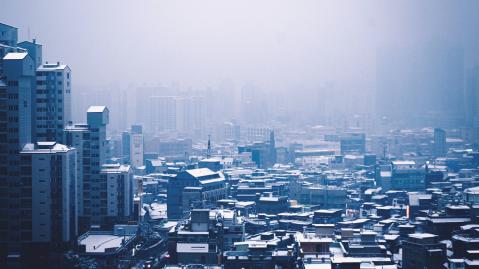 Body (only for migrated news)
On 29 September 2020, the Republic of Korea
approved
the Korea Emissions Trading System (K-ETS) Phase 3 allocation plan, which will take effect next year and run until 2025.  
The reforms would see ETS emissions decrease by 4% in the third trading phase compared to Phase 2 alongside expanded coverage, increased auction shares, and tightened power sector benchmarks. The allocation plan comes at a time when
Korean Allowance Unit prices
show signs of stabilizing after halving in the past months as a result of external demand shocks from reduced power sector emissions and the economic impacts of COVID-19.
According to a
preparatory document
released by the Ministry of Environment, certain industries not previously covered will be included in the K-ETS starting 2021, increasing the system's coverage to a total of 685 companies accounting for 73.5% of national emissions. As a result, total average annual allowances entering the system in the third phase will rise moderately from 592 to 609 million despite a reduction in ETS emissions over 2021-2025. 

While not specifically mentioned in the document, the Ministry of Environment announced in a public consultation earlier this month that the share of offsets in Phase 3 would be reduced from 10% to 5% of entities' compliance obligations.

In line with earlier announcements, the share of auctioning will rise from 3% to 10% percent in Phase 3. This will apply to 41 out of 69 industries, with the remaining 28 sub-sectors receiving 100% free allocation determined by a carbon leakage index. Public sector entities such as local governments, hospitals, schools, and transportation operators will continue to receive all their allowances for free independent of leakage risks. The K-ETS covers large buildings through indirect emissions from the power sector.  

60% of allowances will be allocated through fixed baseline period benchmarking, up from 50% in Phase 2. Despite a single benchmark comprising the average emissions intensity of coal and gas plants being proposed in earlier discussions, multiple benchmarks will be applied to the power sector through Phase Three. The benchmarks for coal-fired generation will increase in stringency, while those for liquefied natural gas (LNG) will become less stringent. The government may decide to introduce an integrated benchmark for 2024-25 should power sector emissions not reduce in line with expectations.

In a parallel process, there are ongoing discussions about introducing an environmental dispatch mechanism, which would account for CO2 costs in the ranking of generation units. Although the final details are yet to be released, the mechanism is expected to strengthen the ETS impact on wholesale electricity generation.
The allocation plan also reaffirms
plans
to open the market to financial intermediaries and introduce futures contracts, both of which are expected to go a long way in boosting trade activity. Proposals for introducing third-party participation were finalized in late August 2020 through
amendments
to the ETS Act, which also settled free allocation rules and provisions for allowance cancellation in the face of suspended economic activity.