Japan's Cabinet approves policy roadmap including plans for national ETS
Image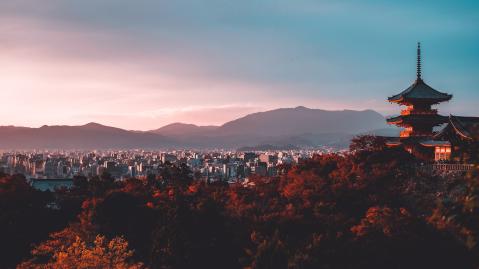 Paragraphs
Content
On 10 February 2023, Japan's Cabinet approved the Basic Plan for the "GX: Green Transformation Policy", designed to help Japan reach its climate targets. Earlier in 2022, the Ministry of Environment, Trade, and Industry (METI) released the draft Basic Plan for public consultation, before compiling the final version towards the end of the year. The proposal comes at a time when Japan is facing an energy crisis, with energy in short supply and sharp increases in prices. To address these energy security challenges, Japan aims to continue moving towards "growth-oriented" carbon pricing.
The newly approved Basic Plan is a ten-year roadmap of Japan's decarbonization strategy. It outlines several carbon pricing instruments that will work in tandem to help Japan reach its NDC targets of a 46% reduction in greenhouse gases by 2030 and climate neutrality by 2050. These include the Green Transformation (GX) League (a voluntary baseline-and-credit system), a more traditional emissions trading system (ETS) later down the line, and a carbon levy.
The government is currently working on the rules for the GX League, which is set to launch in April this year to begin a three-year compliance cycle. Participation in the system is voluntary, although compliance for participants is mandatory. Regular meetings have been held by the GX Executive Committee and deliberative councils from relevant ministries over the past year. So far, more than 600 companies making up approximately 40% of national emissions have signaled they will participate.
The Basic Plan also outlines initial arrangements for the GX League to transition to a mandatory ETS from 2026. After the GX League's first compliance deadline for voluntary participants at the end of March 2026, participation would be made mandatory and compliance obligations would be extended to other companies. Upper and lower price limits would also be introduced to increase the predictability of the carbon price. From 2033, benchmark-based free allocation in the ETS will transition to auctioning for high-emitting entities in the power sector.
Separately, the government will impose a carbon levy on fossil fuel importers from 2028. The scope and coverage of the levy are yet to be decided but will be determined based on other existing policies, such as Japan's carbon tax which currently stands at JPY 289 (USD 2.16) per tCO2.
A new government agency, the "GX Promotion Agency", will be set up to be responsible for the operation of and coordination between the ETS and the carbon levy.
The Basic Plan also outlines Japan's intention to expand the Joint Crediting Mechanism (JCM), a bilateral offset crediting mechanism to incentivize leading decarbonizing technologies in partner countries. The government aims to increase the number of partners from the current 25 and promote the JCM through studies on the implementation of large-scale projects, such as carbon capture and storage (CCS).