ICAP and IETA extend partnership to convene regional climate summits in 2023
Image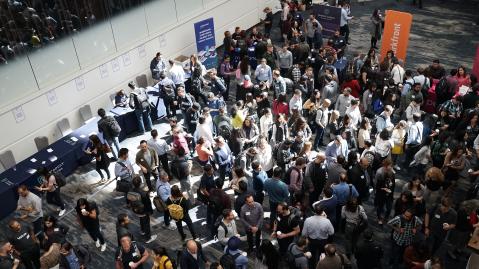 Paragraphs
Content
Following the successful first edition of the regional Climate Summits in 2022, the International Carbon Action Partnership (ICAP) is pleased to announce it is continuing the partnership with the International Emissions Trading Association (IETA) and other supporting partners to convene another series of regional Climate Summits in 2023.
The regional Climate Summits are a prime opportunity to bring together the carbon market and carbon pricing community in key regions of the world. They will be structured as two-day in-person events, featuring both a regional focus and an international perspective. Each Summit will also have a pre-day, featuring additional meetings and workshops.
The 2023 regional Climate Summits are scheduled as follows:
The first event in the series will be the European Climate Summit (ECS) 2023. Organised by IETA, in collaboration with ICAP, ECS 2023 is an in-person event, with some sessions in a hybrid format to allow for virtual participation. The Summit will feature high-level plenaries, workshops, and roundtables, and a central 'Carbon Market Square' with a networking lounge, coffee breaks, and receptions.
More information about the European Climate Summit, including the list of topics covered, is available here. Additional details about the Latin America Climate Summit, the North America Climate Summit, and the Asia-Pacific Climate Summit will be announced in due course. You can also find up-to-date information about these events on the IETA website.