Allowance Price Explorer (APE) Step-by-Step
Body (teaser + metatags)
An easy and insightful how-to guide that introduces the functionalities and views of ICAP's Allowance Price Explorer.
Image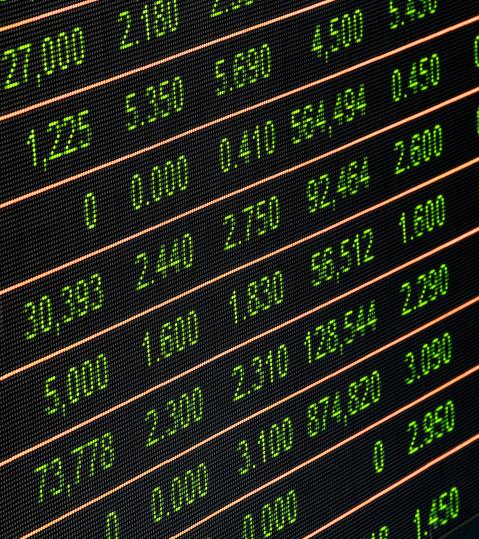 Paragraphs
Content
ICAP's Allowance Price Explorer allows you to explore allowance prices of emissions trading systems around the world.
To make this as easy and insightful as possible, we are here providing this how-to guide that introduces major functionalities and views. Our documentation provides additional information on data sources and important disclaimers that are not covered in this how-to guide.
When opening the Allowance Price Explorer, you start with a blank slate. In the top right you find a box with systems to choose from. You can see as many of the systems as you like in an overview or…
Image
Content
…click on one of the graphs to get to a more detailed view of this specific jurisdiction's allowance prices given in the domestic currency:
Image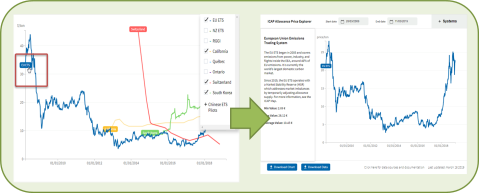 Content
In this single jurisdiction view you have many options:
Image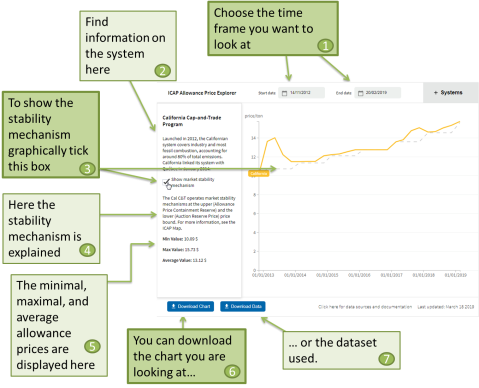 Content
To get back to the overview you can either click on the graph or tick additional systems in the system Box in the top right corner:
Image

Content
In the comparative view, you can use many of the same functionalities described above. Only the market stability view is limited to single jurisdictions. The comparative view also allows you to compare prices across systems in standardized currencies, either US dollars or Euros.
If you want to learn more about our data sources or have further questions about the tool follow the link to find documentation and data source information…
Image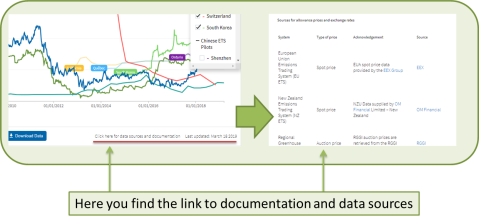 Content
… or send an email to secretariat

icapcarbonaction [dot] com .