Latin America Climate Summit (LACS) 2023: 27-29 June in Panama City, Panama
Image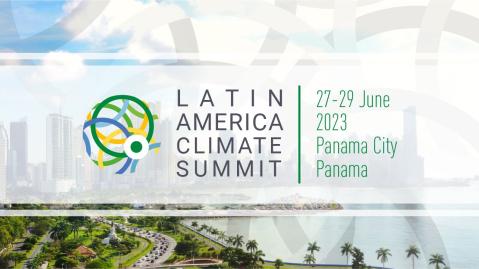 Paragraphs
Image

Content
As part of the Regional Climate Summit Series 2023, join us in Panama for the Latin America Climate Summit (LACS) on June 27-29, 2023, organised by the International Emissions Trading Association (IETA) in collaboration with the International Carbon Action Partnership (ICAP) and the Inter-American Development Bank (IDB). Register for the event here.
LACS 2023 serves as the premier gathering for carbon market practitioners, experts, and government representatives from Latin America and Caribbean regions. This event offers a valuable platform for hundreds of colleagues and climate leaders to delve into the expanding carbon pricing landscape in LAC, explore market trends, and stay updated on policy and regulatory developments. By attending LACS 2023, participants will have the unique opportunity to gain insights from esteemed experts, enhance their knowledge in the carbon market field, and forge connections with influential leaders. 
This summit will be held as an in-person event, with selected sessions available in a hybrid format for virtual participation. The program encompasses high-level plenaries, inspiring keynote speeches, comprehensive deep dives into various topics, engaging side events, and valuable networking opportunities to facilitate meaningful connections. You can find the summit guide with the full agenda here.
Additional details about the Latin America Climate Summit will be announced in due course. You can also find up-to-date information about these events on IETA's website.